Previous programme
Previous films and events and so far in 2021
Thursday, 28th October, 2021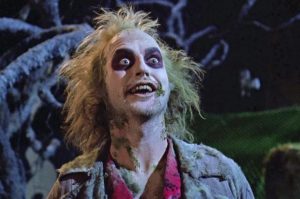 Michael Keating, Beetlejuice (1988)
BEETLEJUICE (1988)
DIRECTOR: TIM BURTON
The spirits of a deceased couple are harassed by an unbearable family that has moved into their home, and hire a malicious spirit to drive them out.
Watch trailer here
The Watch House, West Bay, Bridport, DT6 4EN
Wednesday, 2nd June, 2021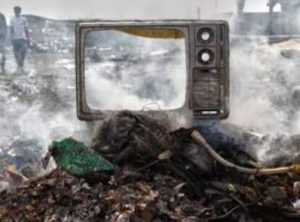 E-LIFE
DIRECTOR: EDWARD SCOTT-CLARKE
Ed is a producer at CNN. His first documentary was Plastic Shores which premiered at the UN in 2012.
Computers, mobile phones, TVs and home appliances have become an intrinsic part of our daily lives revolutionising the way we interact, communicate and view the world. Keeping up with the latest models and lifestyle products has firmly positioned us consumers as the driving force behind a runaway cycle of technological advancement. But what exactly happens to our broken computer when we throw it away? Where does that old phone go when we upgrade? From the US to the UK, Accra to Amsterdam, E-LIFE investigates the social and environmental consequences of our electronic waste.
Unpleasant facts are exposed about the detrimental effects of e-waste on the environment, economy, and human health. From consumers in the UK to recyclers in Ghana, current manufacturing and disposal processes are examined.
Watch the trailer here.
Friday, 4th June 2021
The Next Black (2014)
DIRECTORS: DAVID DWORKSY NAD VICTOR KOHLER
An exploration of the future of clothing, profiling forward-thinking companies who are at the forefront of redefining how and what we wear.
Watch the trailer here
Plus film short:

Unravel (2012)
DIRECTORS: MEGHNA GUPTA AND GIGI BERARDI
Unravel follows women workers in textile factories who sort, shred and prepare clothes for recycling that come over from Western countries. They reflect on these clothes and construct a picture of the lives of the owners, using their imagination and the rumours that travel with the cast-offs.
Watch the trailer here
Friday, 28th May, 2021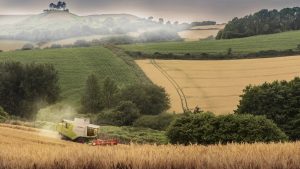 THIS GOOD EARTH (2021)
DIRECTOR: ROBERT GOLDEN
Filmed, in and around West Dorset, this 90 minute documentary, 2 years in the making, is about soil and climate change, land and species extinction and food, farming, diet and illness. It is beautiful and frank, helping the viewer to see the relationship between global warming and the human right to sufficient, healthy, culturally appropriate food, and how the long food chain has spawned cheap ultra-processed foods which are damaging billions of people's health. The film offers solutions.
See trailer here
Saturday, 2nd November, Village Hall, Briantspuddle, DT2 7HT, at 7pm
Romantics Anonymous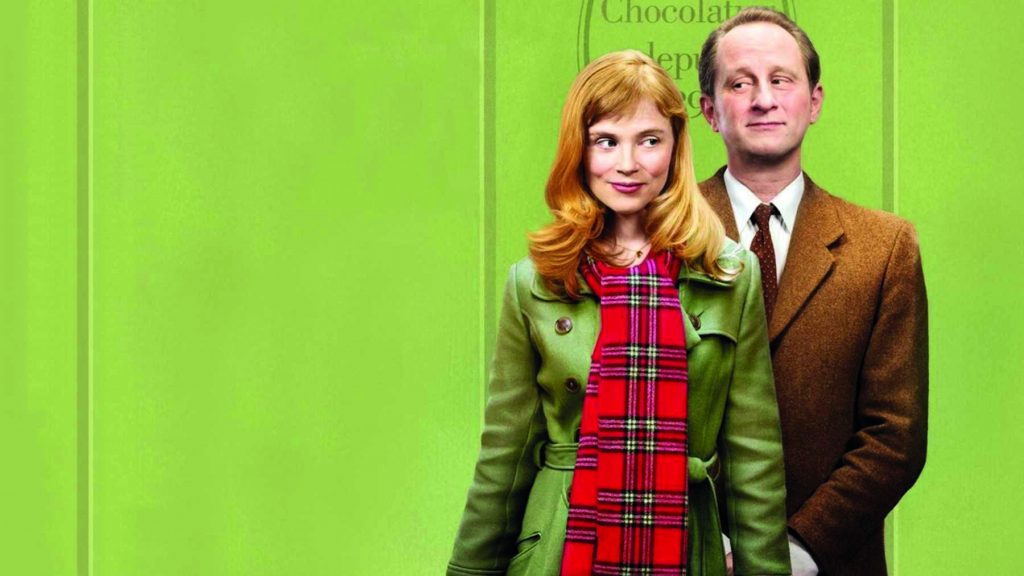 (2012) Director: Jean-Pierre Améris
A bitter sweet French rom-com set in a chocolate factory that chronicles the awkward romance between two painfully shy people, both suffering from `hyper-emotionalism'.
---
Friday, 1st November, Village Hall, Moreton, DT2 8RE at 7pm
with Purbeck Film Festival
Little Forest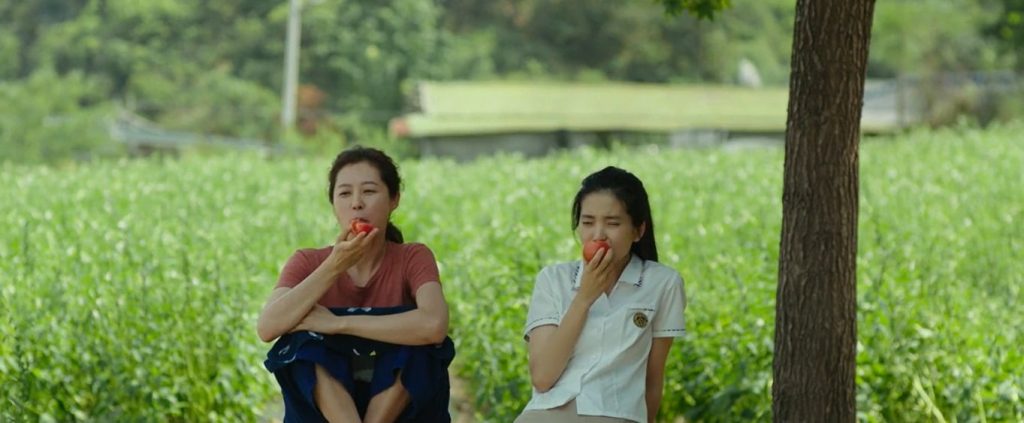 (2018) Director: Yim Soon-rye
Little Forest is a 2018 South Korean drama film directed by Yim Soon-rye and based on a manga series of the same name by Daisuke Igarashi which was first published in 2002. After failing her college exams Hye-won (Kim Tae-ri) abandons her school and job in Seoul to return to the small village where she was raised.
---
---
Saturday, 26th October, Village Hall, Halstock, BA22 9SH, 7pm
Madame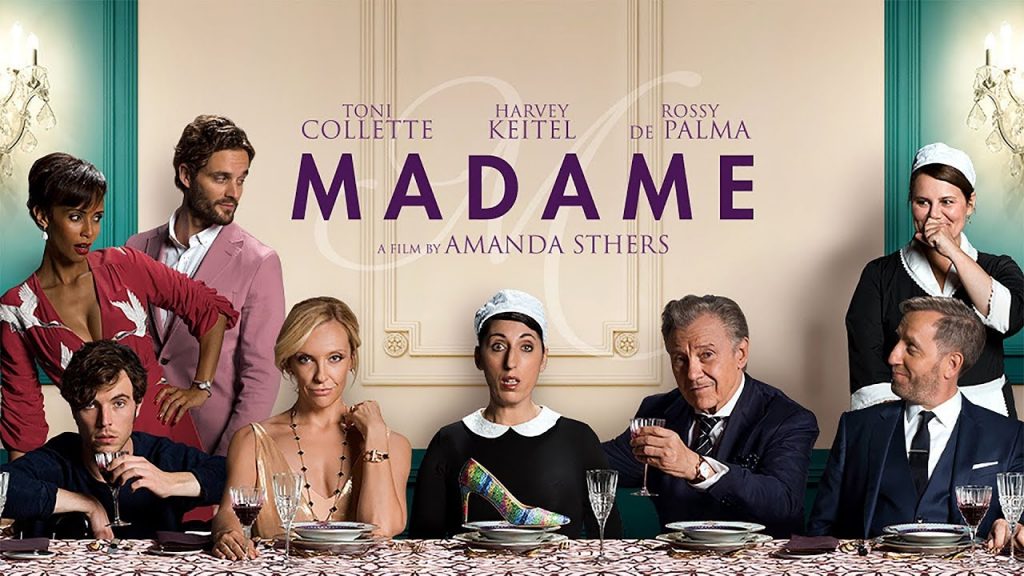 (2017) Director: Amanda Sthers
In order to add 'a little spice to their marriage, Anne and Bob (Toni Collette and Harvey Keitel), a wealthy and well-connected American couple, have moved into a manor house in romantic Paris. While preparing a particularly luxurious dinner for sophisticated international friends, our hostess discovers there are 13 guests. Panic-stricken, Anne insists her loyal maid Maria (Rossy de Palma) disguise herself as a mysterious Spanish noble woman to even out the numbers. But a little too much wine and some playful chat lead Maria to accidentally endear herself to a dandy British art broker. Their budding romance will have Anne chasing her maid around Paris and finally plotting to destroy this most unexpected joyous love affair.' (Letterboxd).
Talk: Pete Lemmey (who we know from Liberty Fields) will be talking about his new business 'Liberty Dairy'… giving his cows the freedom to graze and local people delicious organic milk with only 3 food miles!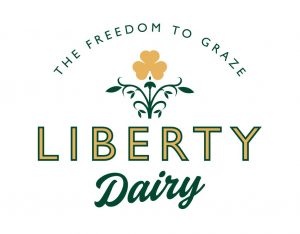 ---
Wednesday, 23rd October,Village Hall, Stourton Caudle, DT10 2JN, at 7pm
Mystic Pizza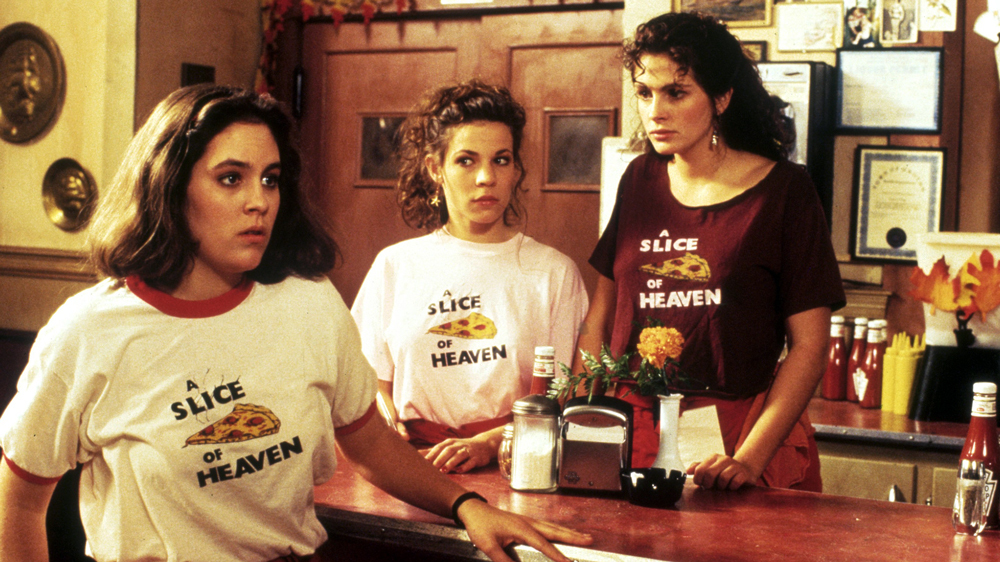 Director: Donald Petrie (1988)
Mystic Pizza charts the lives and loves of three unforgettable waitresses in a little town called Mystic. For sexy Daisy Araujo (Julia Roberts), her sensible sister Kat (Annabeth Gish) and their wisecracking friend Jojo (Lili Taylor), the summer after high school is a summer they'll never forget. Slinging pizza at a local restaurant, the three girls share their hopes, dreams and plans for escaping their small town.
---
Saturday, 19th October, Village Hall, Durweston, DT11 0QA, at 7pm
Toast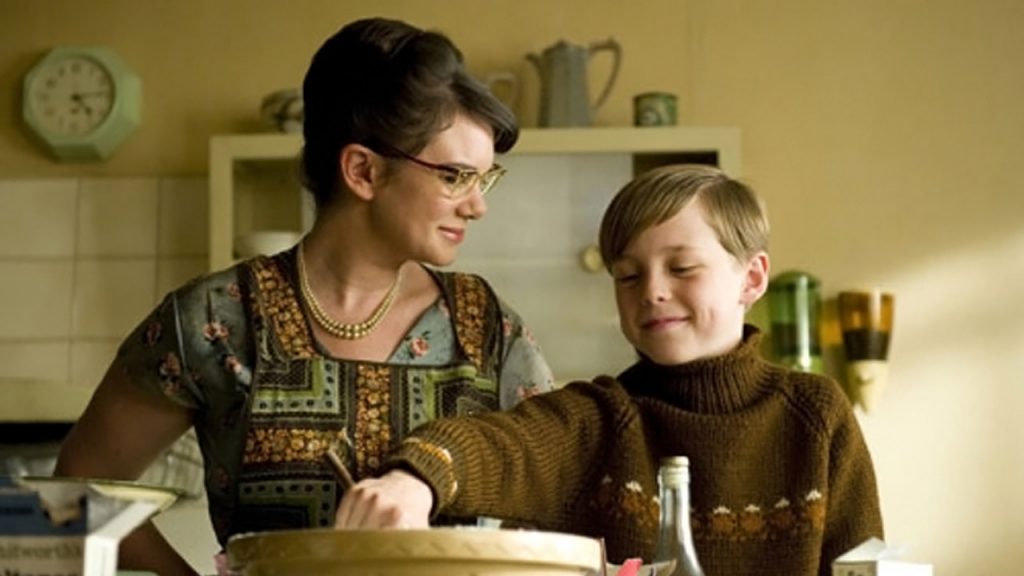 (2010) Director: SJ Clarkson
Young Nigel Slater (Freddie Highmore) has big culinary aspirations, even though all his mother (Victoria Hamilton) knows how to make is toast. When his mother dies, relations grow strained between Nigel and his father (Ken Stott), especially when he remarries a woman (Helena Bonham Carter) who wins his heart with a lemon meringue pie. Nigel enters culinary school, starts working in a pub and finds himself competing with his stepmother – both in the kitchen and for his father's attention.
Food Producers include:
Ansty Herd, Dorset Game Larder,
Fordington Gin, Ivy House Honey
& Melbury Vale Winery
Robert Golden will be at our event at Symondsbury Estate on Thursday, 17th October (see first event below) to talk about his forthcoming film 'The Good Earth'. We will be screening a short extract and there will be an opportunity to ask questions afterwards (see page 'The Good Earth'.)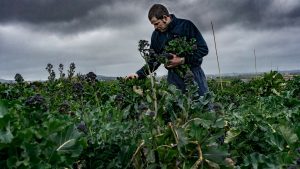 Thursday, 17th October at 7pm
at Symondsbury Estate, Bridport, DT6 6HG
---
Noma, My Perfect Storm
(2015) Director Pierre Deschanp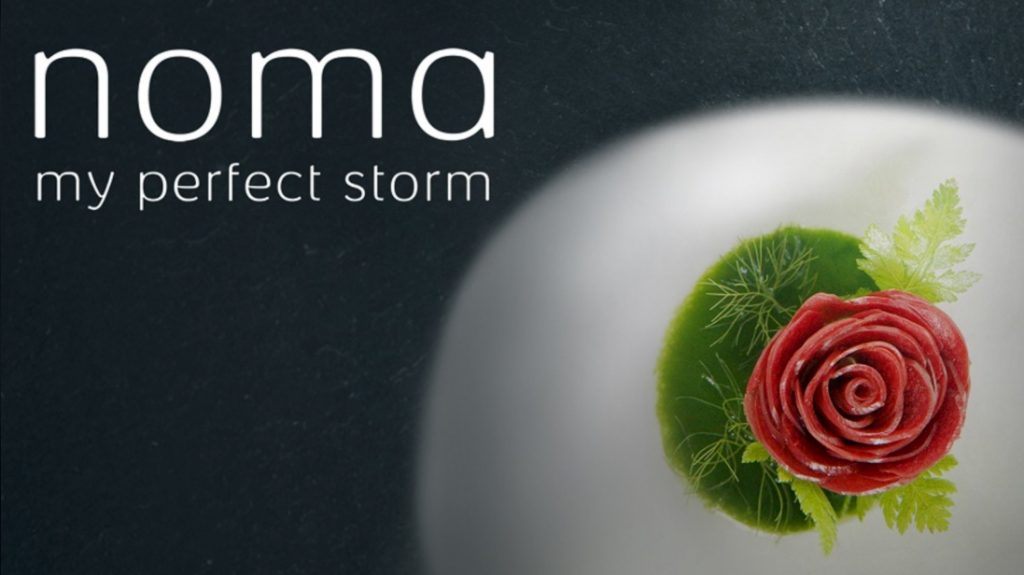 (2015) Director: Pierre Deschanps
Creative genius René Redzepi is renowned as one of the world's best chefs. His restaurant NOMA was voted best restaurant in the world four times. He has been credited with revolutionizing the food world with his radical take on classic cuisine.
Supper: Pre-ordered burritos @ £7 per head
Menu:
Char-sui pulled pork burrito with pickled cucumber, spring onion and salad
OR
Garlic mushroom, spiced roast butternut and crispy kale burrito with vegan buffalo sauce and beansprout salad (vegan)
---
Saturday, 12th October at 6.30 for 7pm
at Ashmore Village Hall, SP5 5AQ
The Great British Bump Off!
Murder Mystery Dinner, featuring Murder on the Side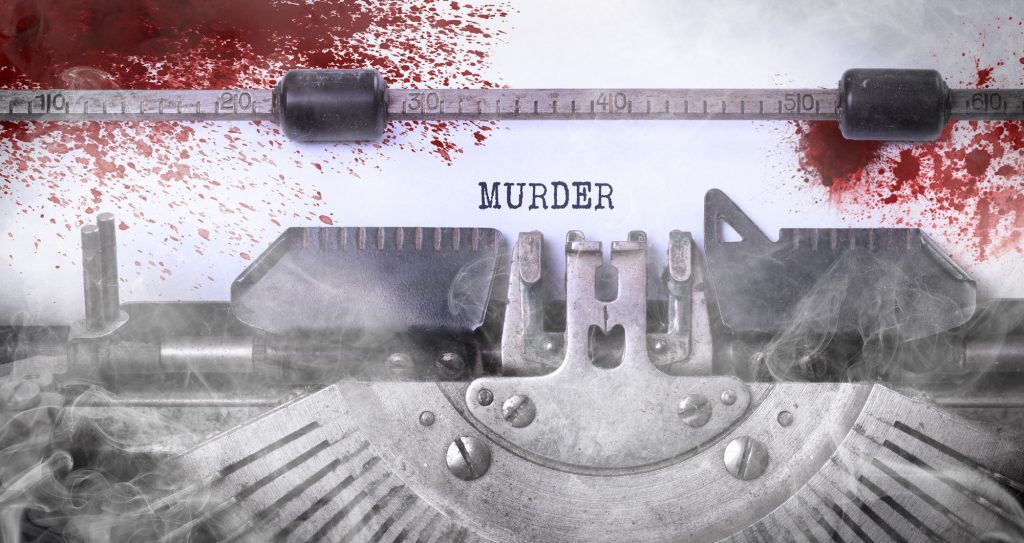 You are settled on the sofa to watch your favourite tv programme: 'The Great British Bakeover'. Top cookery judges, Paul Wallyhood and Mary Belly, are chewing, munching & prodding their way through a whole trestle table of delights. 
A sudden scream, a curdled cry for help, and someone is dead amongst the whips & fondant. There's a killer in the marquee and the atmosphere is 'in tents' (intense – get it?).
You are invited to turn detective and work out 'who done it'!
Menu (with Dorset ingredients):
• Potted shrimps
• Lettuce, pea and mint soup – Served with a selection of locally baked breads;
• Slow roast pork with fennel slaw, mashed potato and vegetables in season;
• Susanne's favourite vegetable casserole with potato wedges;
• End of summer pudding and Purbeck Ice cream.
• Gluten free/vegan options available – please ask!
---
Friday, 4th October at 7pm
at Langham Wine Estate, Crawthorne, DT2 7NG
Our Blood Is Wine
(2018) Director Emily Railsback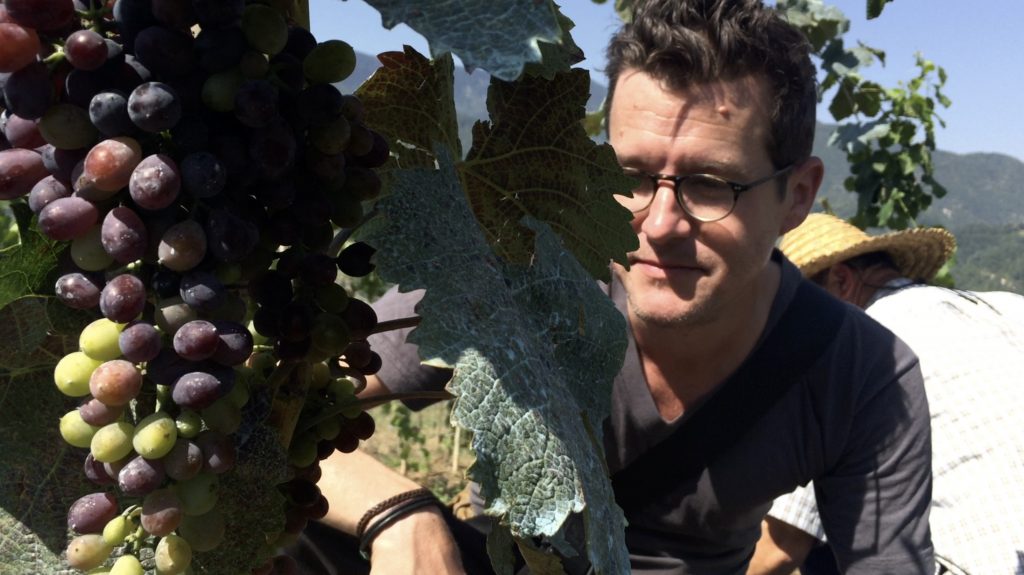 Filmmaker Emily Railsback and award-winning sommelier Jeremy Quinn provide intimate access to rural family life in the Republic of Georgia as they explore the rebirth of 8,000-year-old winemaking traditions almost lost during the period of Soviet rule. By using unobtrusive iPhone technology, Railsback brings the voices and ancestral legacies of modern Georgians directly to the viewer, revealing an intricate and resilient society that has survived regular foreign invasion and repeated attempts to erase Georgian culture. The revival of traditional winemaking is the central force driving this powerful, independent and autonomous nation to find its 21st century identity.
Supper: Loaded Burgers or Baked Field Mushroom Burgers
@ £6 per head  (choose your option when you book here)
Menu:
5oz Down House Farm beef burger, bacon, coastal cheddar, gem lettuce, tomato and brioche bun
Or
Baked field mushrooms, beetroot and chilli slaw, tomato, watercress and brioche bun.
---
Friday, 20th September
at The Hive Beach Café, Burton Bradstock, DT6 4RF
Doors open 6pm, film starts 7pm
Bohemian Rhapsody
FILM IN THE CAFÉ
(2015) Director Bryan Singer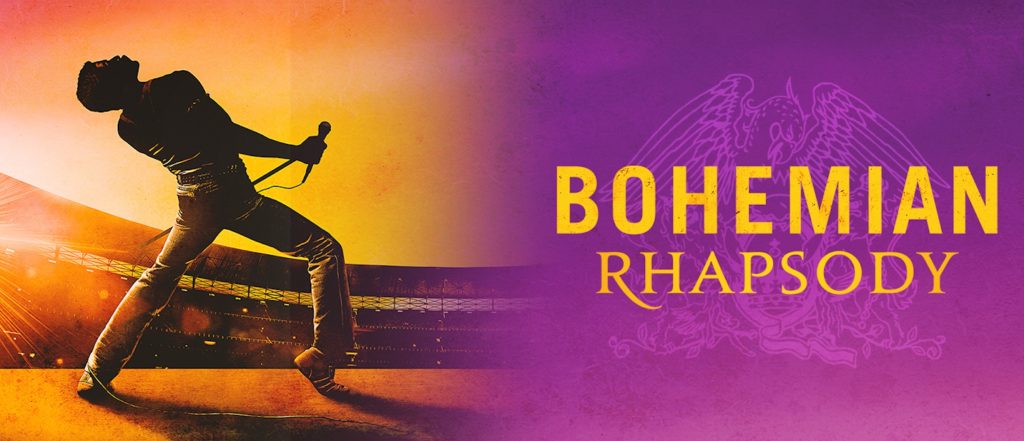 Bohemian Rhapsody is a foot-stomping celebration of Queen, their music and their extraordinary lead singer Freddie Mercury. Freddie defied stereotypes and shattered convention to become one of the most beloved entertainers on the planet. The film traces the meteoric rise of the band through their iconic songs and revolutionary sound. In an unexpected turn Freddie pursues a solo career. Having suffered greatly without Queen, Freddie reunites the band in time for Live Aid. While bravely facing a recent AIDS diagnosis, Freddie leads the band in one of the greatest performances in the history of rock music. 
Supper in the interval
Fish and Chips in a paper cone
Shop: offering tastings of local produce
---
Saturday, 13th July
Briantspuddle Village Hall (DT2 7HT)
A CELEBRATION OF DORSET FOOD 
Chef and Opera Singer, Ian Bloomfield,
The Galloping Maestro 
---
Dorset Dinner with local ingredients.
English ballads and popular arias including:
'O Sole Mio', 'That's Amore'
& 'Some enchanted Evening'.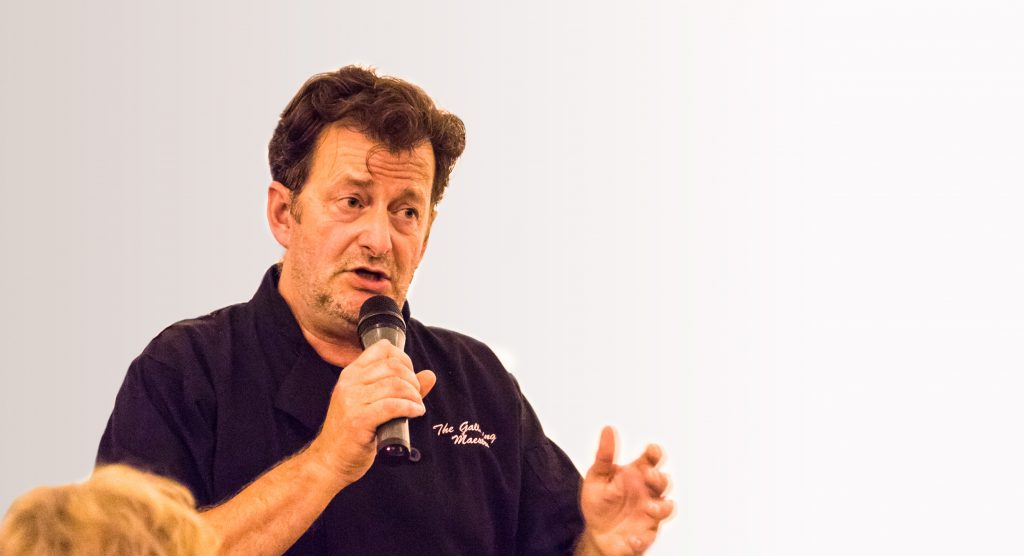 Menu
Smoked mackerel on toast or Watercress Soup
Dorset Jugged Steak with new pototoes and seasonal vegetables
(or vegetarian balls with tomato sauce)
Dorset Apple Cake with Purbeck Ice Cream
Blue Vinney Cheese on Fudge's Crackers
Cash bar 
Festival Feasts Raffle – win a meal for two at a local venue.
---
Friday, 13th September
at Gold Hill Organic Farm, Child Okeford, DT11 8HB
FILM IN THE BARN
Babette's Feast
(1987) Director Gabriel Axel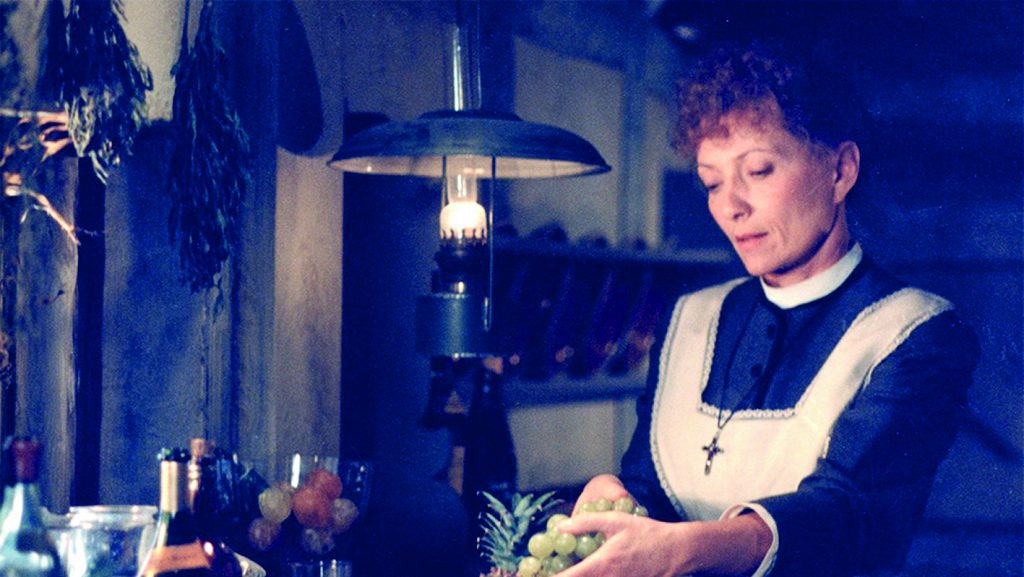 Beautiful but pious sisters Martine (Birgitte Federspiel) and Philippa (Bodil Kjer) grow to spinsterhood under the wrathful eye of their strict pastor father on the forbidding and desolate coast of Jutland, until one day, Philippa's former suitor sends a Parisian refugee named Babette (Stéphane Audran) to serve as the family cook. Babette's lavish celebratory banquet tempts the family's dwindling congregation, who abjure such fleshly pleasures as fine foods and wines.
PLUS…
• Food producers offering tastings and wares for sale
• Bar selling local wines, beers and cider
• Festival Feast Raffle – win a meal for two
• Farm Tours 5-6pm
At Gold Hill Organic Farm, Child Okeford, DT11 8HB