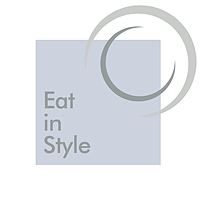 enquiries@eatinstyle.co.uk
07768 366718
Chef, Gordie Sutherland, has been a chef, caterer and restauranteur in Dorset for 20 years, providing a bespoke service for events, large and small, from stylish country weddings and charity balls to beach barbeques and intimate dinner parties. Any menu showcases Gordie's passion for sourcing local produce which has always featured greatly in his cooking; celebrating Dorset's bountiful larder is key.
Gordie and his team pride themselves on being able to adapt to any location, having catered in the best equipped country houses to a remote glen in the Highlands of Scotland. Who knew it was possible to feed 250 guests using open fires and in the torrential rain!There is no set format; Gordie likes to work with you incorporating your ideas – however big or small – to craft a menu unique to your requirements making your event truly memorable. Gordie brings with him a team of experienced, professional staff who provide an attentive, quality service not only during the event but before and afterwards giving you more time to enjoy the occasion.
CURRENTLY OFFERING A GROCERY DELIVERY SERVICE TO PIDDLE TRENTHIDE, PIDDLE HINTON AND SURROUNDING AREAS: CLICK HERE to order a delicious picnic with afternoon tea (scones, jam and cream!), frozen gourmet ready meals, and fruit & veg boxes.