---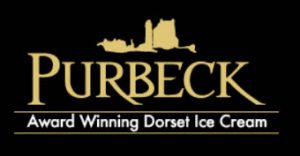 www.purbeckicecream.co.uk
01929 480090
Passionately produced for over 30 years on the farm in the Isle of Purbeck ~ Dorset, with fresh milk, thick double cream and an abundance of delicious natural flavours. We manufacture for catering and retail, in sizes to suit everyone!
The situation regarding coronavirus (COVID-19) is changing daily and as a business we wanted to reassure you that we are following guidance from Public Health England and the Government to ensure we're protecting our team and customers as much as possible. With over 30 years' experience and our exemplary record, we remain diligent in our hygiene and cleaning practices and will continue to ensure that the highest standards are being observed from production of our delicious Purbeck Ice Cream right through to deliveries to our wonderful customers. During these unprecedented times, we are conscious that we need to support each other and will adopt best practice with our delivery drivers maintaining personal hygiene practices before and after deliveries are made and by our Sales Force team conducting business over the phone / WhatsApp / Facetime where possible. Our events team are poised for action for events that may – or may not, take place!
We hope that our additional measures will have little impact on your experience of ultimate enjoyment of Purbeck Ice Cream, other than keeping you safe and well.
Check the website for new flavours for 2020! Coconut Sorbet, Pink Grapefruit Sorbet and Vegan Rhubarb and Rosehip ice cream!