Events 2021
Welcome to Screen Bites – we hope you are well.
We are venturing out again – here is our next event:
Thursday, 9th December
Doors open at 5pm, supper at 5.30pm, film at 6pm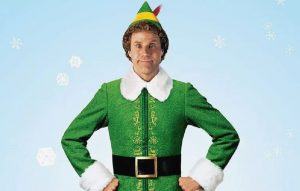 Image: Will Ferrell as Buddy, 'Elf' (2003)
ELF (2003)
DIRECTOR: JON FAVREAU
STARRING: WILL FERRELL, JAMES CAAN, BOB NEWHART, MARY STEENBURGEN & ZOOEY DESCHANEL
Raised as an over-sized elf, a human travels from the North Pole to NYC to meet his biological father who doesn't know he exists and is in desperate need of some Christmas spirit.
See trailer here 
Wear your best elf hat!
Venue: The Watch House Beach Café
East Beach, West Bay, Bridport, DT6 4EN
Tickets (£15) include supper: either fish and chips in a paper cone or a 9″ pizza!
Bar available
DETAILS AND BOOKING HERE

Be there or be square (or you might find your elf hat will be stuck on your head until Boxing Day!)
_______________________________________________________________________________
Food Producers based in Dorset (and near by)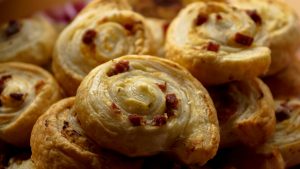 With driver shortages and food suppliers finding it hard to keep on top of demand, our food producers list is still very relevant – it is more important than ever to buy local to save the planet! Why buy food that has travelled half way around the world when we can buy better here in Dorset?
We have listed all our food producers with links to their websites and online shops so you can eat well and keep healthy. If we have missed out your favourite supplier, please let us know.
Our food producers work day and night in their kitchens to make essential staples and delicious treats – they supply our local delis and farmers' markets and they sell their wares online too, delivered to your door!
Take a moment, make a coffee, browse the list here. Perhaps you can join with your neighbours to save postage.
ENJOY!