Events 2021
Welcome back to Screen Bites – we hope you are well and ready to venture out again.
We have planned three film nights to coincide with Dorset Art Weeks,  including screening Robert Golden's new film, This Good Earth at the invitation of Jenny Morisetti at Hawkers Farm, Stour Provost near Shaftesbury, SP8 5LZ.
The theme for these evenings is sustainability, covering the food we grow and eat, the stuff we throw away – food, gadgets and fashion – and how we can be more responsible for ourselves and our planet.
We will be offering various treats to eat too –  and a bar, offering local wine, beer and hot drinks.
The barn will offer the opportunity to view the exhibits of the various artists and crafters assembled for Dorset Art Weeks and you will be welcome to wander round at your leisure before the film. More info on these and the workshops run during the day see the Hawkers Farm website here
The Hawkers Farm events are being held in aid of the Sambhali Trust .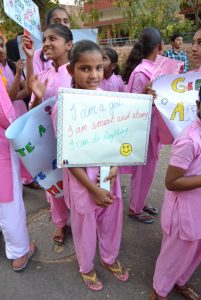 "Sambhali Trust is an NGO focused on the development and empowerment of marginalized women and girls in Rajasthan. We work throughout Jodhpur and the surrounding Thar desert with women and children experiencing discrimination and violence on a daily basis due to economic, gender, and caste status. These women face extreme poverty and social exclusion – deprived of education, health care, and legal resources. Many lack any autonomy in their domestic lives, and face severe verbal, physical, and sexual abuse within their communities. At Sambhali, we equip underprivileged women with the tools to become financially independent, provide for their children, and establish self-sustaining communities of support."
You can see some of the beautiful things the ladies have made for sale here.
We hope you will join us at the following:
Friday, 28th May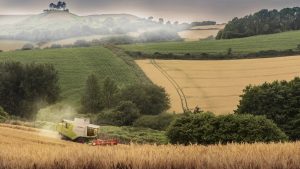 THIS GOOD EARTH (2021)
DIRECTOR: ROBERT GOLDEN
Filmed, in and around West Dorset, this 90 minute documentary, 2 years in the making, is about soil and climate change, land and species extinction and food, farming, diet and illness. It is beautiful and frank, helping the viewer to see the relationship between global warming and the human right to sufficient, healthy, culturally appropriate food, and how the long food chain has spawned cheap ultra-processed foods which are damaging billions of people's health. The film offers solutions.
Film plus questions to the director afterwards.
See trailer here
Wednesday, 2nd June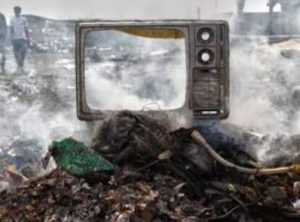 E-LIFE
DIRECTOR: EDWARD SCOTT-CLARKE
Ed is a producer at CNN. His first documentary was Plastic Shores which premiered at the UN in 2012.
Computers, mobile phones, TVs and home appliances have become an intrinsic part of our daily lives revolutionising the way we interact, communicate and view the world. Keeping up with the latest models and lifestyle products has firmly positioned us consumers as the driving force behind a runaway cycle of technological advancement. But what exactly happens to our broken computer when we throw it away? Where does that old phone go when we upgrade? From the US to the UK, Accra to Amsterdam, E-LIFE investigates the social and environmental consequences of our electronic waste.
Unpleasant facts are exposed about the detrimental effects of e-waste on the environment, economy, and human health. From consumers in the UK to recyclers in Ghana, current manufacturing and disposal processes are examined.
Film with discussion with director afterwards.
Watch the trailer here.
Friday, 4th June, 7pm
The Next Black (2014)
DIRECTORS: DAVID DWORKSY NAD VICTOR KOHLER
An exploration of the future of clothing, profiling forward-thinking companies who are at the forefront of redefining how and what we wear.
Watch the trailer here
Plus film short:

Unravel (2012)
DIRECTORS: MEGHNA GUPTA AND GIGI BERARDI
Unravel follows women workers in textile factories who sort, shred and prepare clothes for recycling that come over from Western countries. They reflect on these clothes and construct a picture of the lives of the owners, using their imagination and the rumours that travel with the cast-offs.
Watch the trailer here
The evening will include a fashion show! 
6pm: Doors open for supper options
7pm: Fashion show – clothes which has been redesigned and upcycled during the afternoon workshop;
7.30pm: Unravel – short film
7.45pm: The Next Black
Food: BIG BANG PIZZA on site from 3.00pm;
THE VALE BAKERY offering sweet and savoury bakes from 6pm;
ECCO GELATO delicious ice creams from 6pm.
Bar: Breezy Ridge Wine, Local Beers, Hawkers Farm Apple Juice.
Doors open at 6pm, workshops and demonstrations available throughout the day – see Hawkers Farm website – here
Booking: via Charlotte's website, click here
See you there – or be square!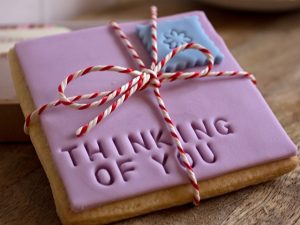 Our food producers list is still relevant – even as things get back to normal. We are more accustomed to buying locally – so check it out!
We have listed all our food producers with links to their websites and online shops so you can eat well and keep healthy.
Our food producers are still working hard in their kitchens to make essential staples and delicious treats – and instead of selling at farmers' markets – they are selling their wares online; all delivered to your door!
Take a moment, make a coffee, browse the list here. Perhaps you can join with your neighbours to save postage.
ENJOY!