---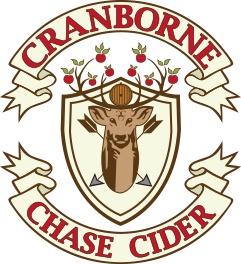 www.cranbornechasecider.co.uk
cranbornechasecider@gmail.com
01725 552715 /07745 802225
In October 2011 at Myncen Farm, Cranborne Chase Cider was formed. Bill Meaden set out pressing fruit from an unused orchard in Minchington on a homemade cider press. As the business grew from hobby to full time extra fruit was sourced from Dorset orchards and more trees planted.
Bill now produces a range of award winning still & carbonated ciders available in bottles and boxes that can be purchased direct from the farm gate and online. Cranborne Chase Cider is stocked in pubs & shops throughout Dorset & can also be found at a number of the county's music festivals & events.
Cranborne Chase Cider available to order online here.