Last year
This is what happened in 2018. More fun, food and films are planned now we are coming out of the Covid pandemic SEE EVENTS !
---
Thursday 14 June 2018
Screen Bites Event in association with the Bridport Food Festival
Doors open 7pm for tasting and purchasing delights from local food producers.
Pimms Bar and refreshments.
Talk by Christine McFadden talking about her new book 'Flour'.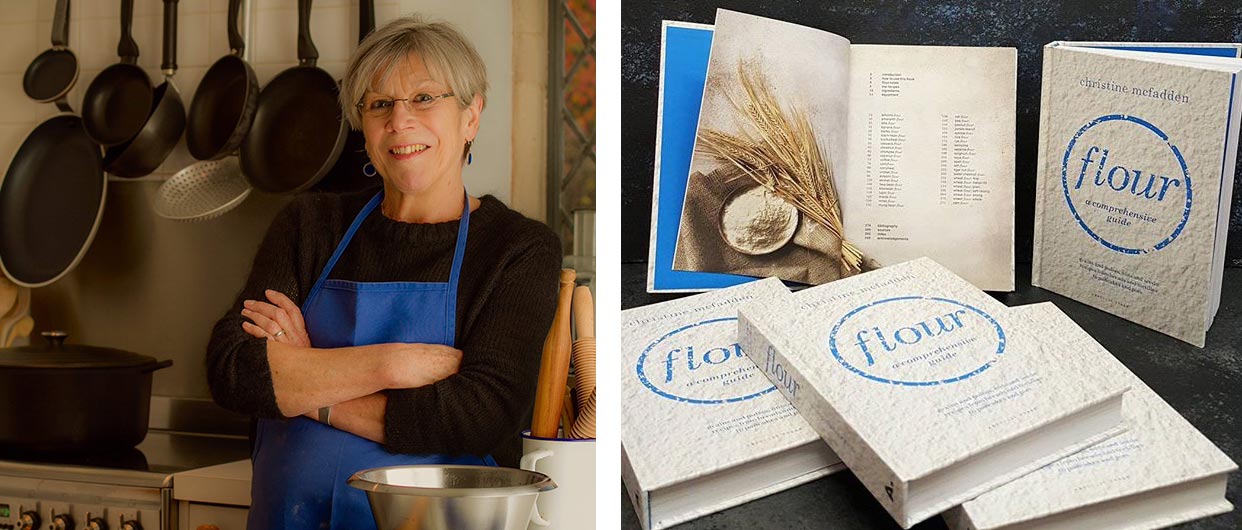 followed by the Wallace and Gromit Film: A Matter of Loaf and Death
Aardman Productions/Wallis and Gromit Ltd (2008) Directed by Nick Park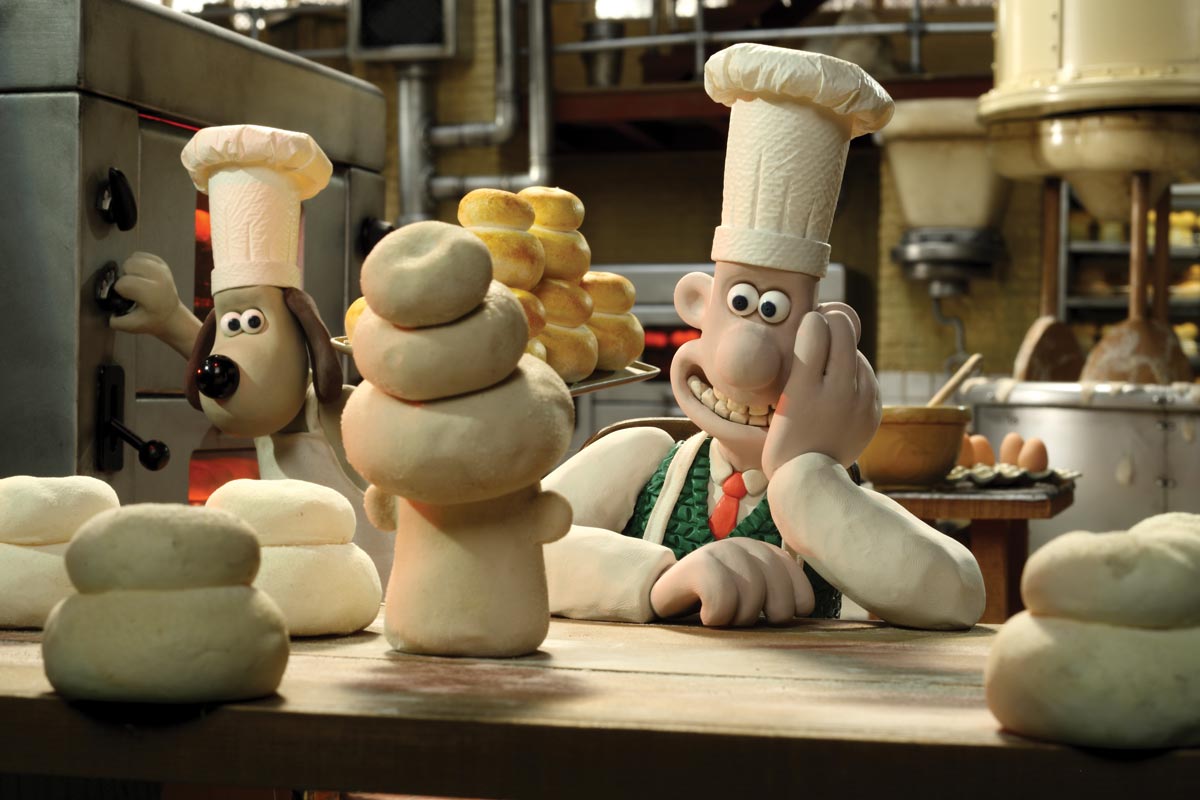 Wallace and Gromit (Director: Nick Park) have opened a new bakery and business is booming, not least because a deadly Cereal Killer has murdered all the other bakers in town. Gromit is worried that they may be next but Wallace does not care as he has fallen in love.
The Dorset Foodie, Christine McFadden, will talk about her new book 'Flour: a comprehensive guide'. Christine is a well-established food writer, professional recipe developer and cookery teacher. She is well-known for her inspiring cookbooks and her regular magazine features.
---
Saturday 15 September
Film in the Barn at Gold Hill Organic Farm, Child Okeford
Doors open 6pm for tasting and purchasing delights from local food producers.
Farm Tours 6-7pm… a chance to see your veg grow!
Café, bar and refreshments.
The Art Stable Gallery, Emsie Sharp glass workshop, and Rachel Sargent art studio will all be open.
Doors open 6pm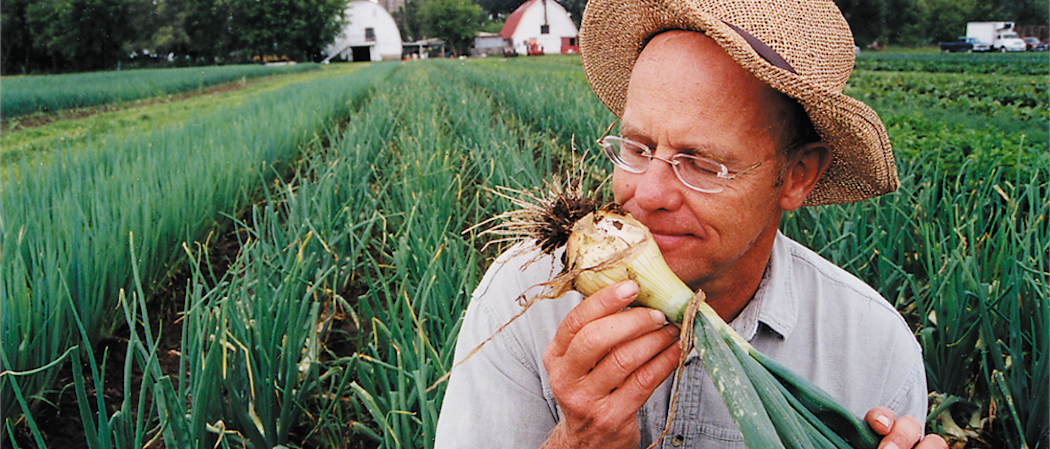 Film: The Real Dirt on Farmer John (2005)
Director: Taggart Siegel
Filmmaker Taggart Siegel captures two turbulent decades in the life of John Peterson, an Illinois farmer who not only tends the land but also delves into writing and performance art. A man who would as soon work the fields in a feather boa as in a pair of jeans, Peterson rises out of the bankruptcy and depression plaguing Midwest farm communities in the 1980s and saves his livelihood through organic agriculture.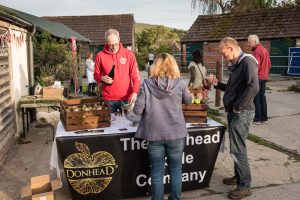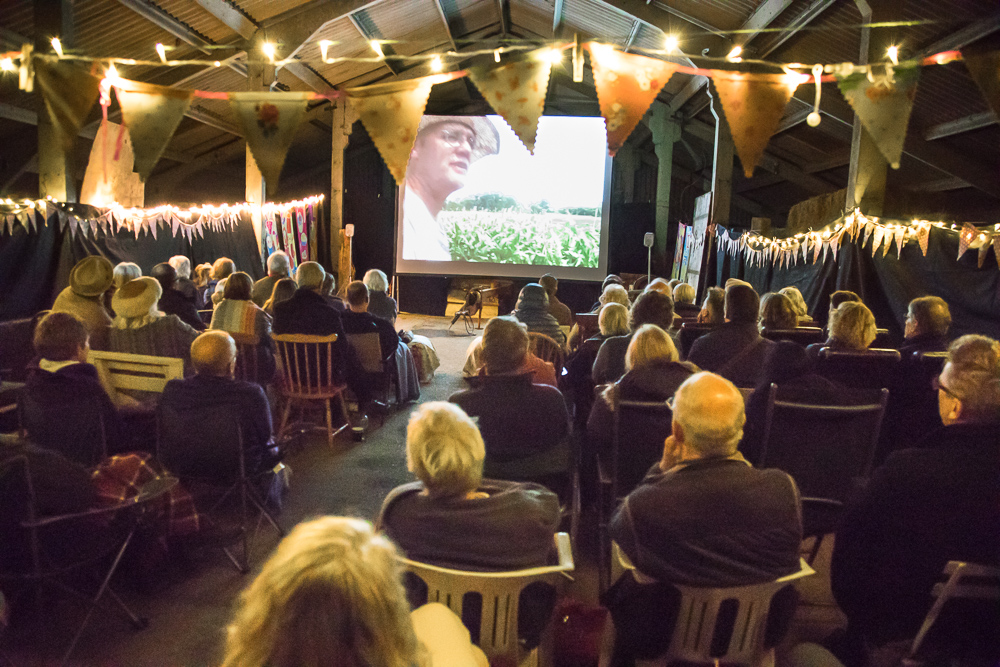 ---
Wednesday 3 October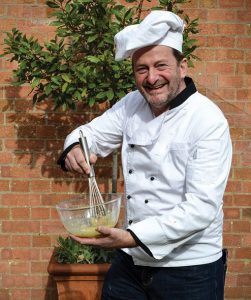 Galloping Maestro! at Ashmore Village Hall
'A tribute to the Galloping Gourmet show from the 1970s. Great music and even better cooking when the Maestro serves up Puccini, Verdi and an epic Paella!'
Doors open 7pm for tasting and purchasing delights from local food producers.
The 'Galloping Maestro' sings his favourite arias and cooks recipes from around the world with some help from his musical guests. If music be the food of love the Maestro serves a double portion of this hilarious cabaret of gastronomical serenades.
---
Friday 5 October
Screen Bites event at Burton Bradstock Village Hall
Plus a talk 'Savouring West Dorset II' by Robert Golden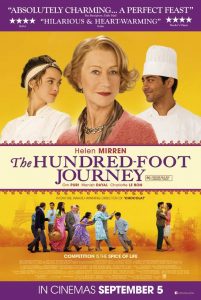 The Hundred Foot Journey (2014) Director: Lasse Hallström
Hassan Kadam (Manish Dayal) is an extraordinarily talented and largely self-taught culinary novice. When he and his family are displaced from their native India and settle in a quaint French village, they decide to open an Indian eatery. However, Madame Mallory (Helen Mirren), the proprietress of an acclaimed restaurant just 100 feet away, strongly objects. War erupts between the two establishments, until Mallory recognizes Kadam's impressive epicurean gifts and takes him under her wing.
---
Saturday 6th October
Screen Bites event at Leigh village hall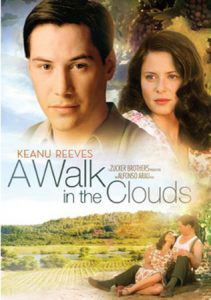 A Walk in the Clouds (1995) Director: Alfonso Arau
When Paul Sutton (Keanu Reeves) is on his way home after World War II, he realizes that he barely knows his young wife, Betty (Debra Messing). With the couple's relationship strained and Paul haunted by memories of the war, he is happy to have a diversion in the form of beautiful traveler Victoria Aragon (Aitana Sánchez-Gijón). Circumstances force Paul to pose as Victoria's new husband for her close-knit Mexican-American family, a situation that brings tension and unexpected results.
---
Wednesday 10th October
Screen Bites event at The Public Hall, Beaminster
Plus a talk 'Savouring West Dorset II' by Robert Golden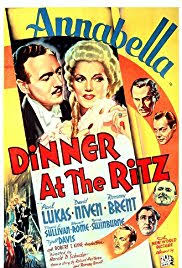 Dinner at the Ritz (1937) Director: Harold D. Schuster
Lovely young Frenchwoman Ranie Racine (Annabella) leads a privileged existence in Paris with her adored banker father (Stewart Rome). But when her dad is murdered and the police declare it a suicide, Ranie auctions the family heirlooms, gets a job selling jewelry and travels incognito to Monaco to hunt down the killer. When she encounters charming government man Paul de Brack (David Niven), it's love at first sight -– until she suspects him of having a hand in her father's murder.
---
Friday 12th October
Screen Bites event at West Coker Village Hall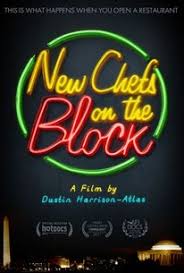 New Chefs on the Block (2017) Director: Dustin Harrison-Atlas
Two chefs in DC struggle to open and maintain their first restaurants. Against all odds, one becomes Bon Appetit Magazine's Best New Restaurant in America. The other is forced to redefine success. Starring Aaron Silverman of Rose's Luxury and Frank Linn of Frankly…Pizza. Featuring legendary chefs and restaurateurs Danny Meyer, Michel Richard, Mike Isabella and Washington Post food writer Tim Carman.
UK PREMIERE
---
Saturday 13th October
Screen Bites event at Cranborne Village Hall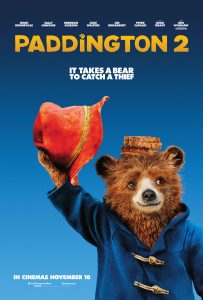 Paddington 2 (2017) Director: Paul King
Settled in with the Brown family, Paddington the bear is a popular member of the community who spreads joy and marmalade wherever he goes. One fine day, he spots a pop-up book in an antique shop – the perfect present for his beloved aunt's 100th birthday. When a thief steals the prized book, Paddington embarks on an epic quest to unmask the culprit before Aunt Lucy's big celebration.
---
Thursday 18th October
Screen Bites event at Moreton Village Hall – with Purbeck Film Festival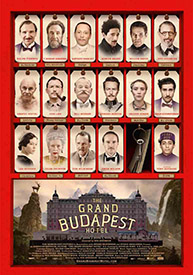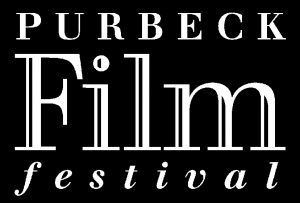 The Grand Budapest Hotel (2014) Director: Wes Anderson
In the 1930s, the Grand Budapest Hotel is a popular European ski resort, presided over by concierge Gustave H. (Ralph Fiennes). Zero, a junior lobby boy, becomes Gustave's friend and protege. Gustave prides himself on providing first-class service to the hotel's guests, including satisfying the sexual needs of the many elderly women who stay there. When one of Gustave's lovers dies mysteriously, Gustave finds himself the recipient of a priceless painting and the chief suspect in her murder.
---
Friday 19th October
Screen Bites event at Tarrant Keyneston Village Hall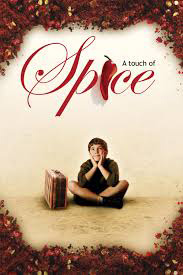 A Touch of Spice (2003) Director: Tassons Boulmetis 
'A Touch of Spice' is a story about a young Greek boy (Fanis) growing up in Istanbul, whose grand-
father, a culinary philosopher and mentor,teaches him that both food and life require a little salt to give them flavor; they both require… A Touch of Spice. Fanis grows up to become an excellent cook and uses his cooking skills to spice up the lives of those around him. 35 years later he leaves Athens and travels back to Istanbul to reunite with his grandfather and his first love.
---
Saturday 20th October
Screen Bites event at Milborne Port Village Hall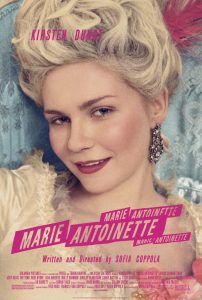 Marie Antoinette (2006) Director: Sofia Coppola
The retelling of France's iconic but ill-fated queen, Marie Antoinette. From her betrothal and marriage to Louis XVI at 15 to her reign as queen at 19 and to the end of her reign as queen, and ultimately the fall of Versailles.
"Lavish imagery and a daring soundtrack set this film apart from most period dramas…"
Rotten Tomatoes
---