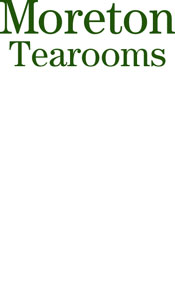 01929 463647
enquiries@nullmoretontearooms.co.uk
www.moretontearooms.co.uk
Moreton Tearooms is run by Gordon and Kate Sutherland, who pride themselves on creating their entire menu on site – from Potted Portland Crab to home-baked cakes. Gordon cooks with a simple and rustic style where the freshness and quality of the ingredients is key. Local produce is foremost and the menu lists the suppliers, many of whom are very local to Moreton.